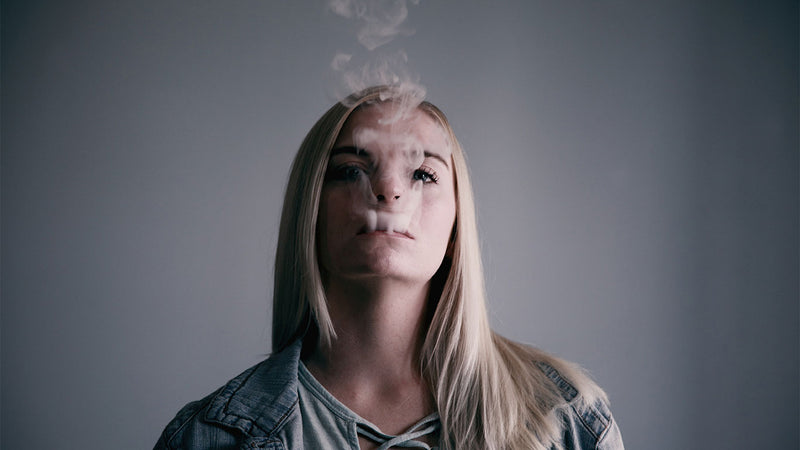 The Dangers of DIY E-Liquid
Mixing your own DIY e-liquid flavours can be fun (we mean combining existing vape juices to make new flavours). But, when it comes to making your own DIY e-liquid from scratch, it's a whole different story. In fact, it can be very dangerous.
Since you inhale e-liquid directly into your lungs, there is - of course - a huge health risk associated if something goes wrong. This means it's incredibly important to make it safely, and why it's best to leave it to the professionals. 
In this blog, we will be explaining the dangers of DIY e-liquid recipes. 
Is DIY E-Liquid Safe?
Short answer? No, not really. 
When making DIY e-liquid, there is a high risk that you could miscalculate something in the formula. If you're using dangerous chemicals and unsanitary practices, it's not unlikely that you might get bacteria into the liquid, create cross-contamination, or add overly high concentrations of dangerous compounds. 
It's especially dangerous if you're using nicotine. High amounts of concentrated nicotine can be super harmful to your health. You should never, ever use pure nicotine – if this even touches the skin a little, it can make you very sick. 
If you're wondering about DIY CBD e-liquid, we also wouldn't recommend it. You still need to follow the same strict safety procedures – the only difference is using CBD extract rather than nicotine. 
How To Make DIY E-Liquid
We don't recommend making DIY e-liquid at home, but we will explain how the process works to put the dangers into perspective. 
You need to measure everything incredibly carefully and precisely. When making DIY e-liquid in the UK, you should only ever use regulated flavour concentrates from reliable UK manufacturers and should avoid using nicotine altogether. 
Manufacturers use specific ingredients for a reason! In other words, don't think that adding household products, such as olive oil or essential oils, is a good idea. These are not designed to be inhaled and are therefore not safe. You should also avoid adding water to your formula as this will simply boil when heated in an e-cigarette, and will ruin the vape experience altogether. 
In order to create your own DIY e-liquids, you will need lots of equipment. A typical DIY e-liquid starter kit includes goggles, trays, funnels, bottles, syringes, isopropyl alcohol for cleaning, DIY e-liquid labels & bottles, and much more.
So not only are the risks and dangers high, but all of these DIY e-liquid supplies can make it pretty costly as well. 
The Bottom Line
Making your own DIY e-liquid is dangerous and expensive since there are chemicals involved and you'll need to buy a full DIY e-liquid kit. 
There are tons of e-liquids on the market made by experts with years of experience in safe laboratories designed specifically for it. These e-liquids are guaranteed to meet required standards for safety and quality, so you always know what you're getting is safe.
Anything you make at home won't be TPD regulated. Therefore, you're putting yourself at risk without any reward. The bottom line is: there's no need for it.